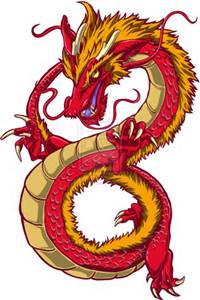 Chinese dragons are related to
Western dragons
, but do not have wings or the ability to breathe fire.
Abigail Hardy
was kidnapped while obtaining one.
They are known to have a pearl under their chin, which controls their powers. They can grow and shrink with it ( and also the ability to make storms etc.). Chinese dragons are also known to be swimmers and love water.
One Chinese Dragon mentioned in the series was Xiang, who was captured, along with Abigail Hardy, by the Sterlings. He and Abigail were kept in Mr. Sterling's amusement park, Wild Wild Xanadu. Without his pearl, Xiang was very same and had very few powers. He was able, however, to send a message to the kraken back at the menagerie.
Ad blocker interference detected!
Wikia is a free-to-use site that makes money from advertising. We have a modified experience for viewers using ad blockers

Wikia is not accessible if you've made further modifications. Remove the custom ad blocker rule(s) and the page will load as expected.